Roaming around in the city of Dubai will give you glances at the tall buildings and the shimmering lights. If you yearn to have a different experience in the city, head towards Deira. There, you can see Al Seef, where you will find the marriage of old and new. Al Seef is yet another wonderful creation by Meraas. It is a tribute to the incredible culture and heritage of Dubai.
The 1.8 km tourist destination was developed in 2017 and is a must-see place in the city. It is a waterside development along the shore of Creek with several spots for dining, shopping, and leisure. Al Seef is a blend of the contemporary elements of the city along with the nostalgic vibe which will take you back to the Mid 1900s. Al Seef can be divided into two explicit sections—a heritage area featuring old architecture and the second section adorned with contemporary structures.
The old site has many sand-colored buildings, which seem as if they were here for a long time. The most interesting part is that even the signage of well-known brands like Baskin Robbins and Dunkin Donuts have themes reminding bygone days. Everything is constructed deliberately in a faded and rusted look. However, walking through this lane is absolutely fascinating as you get a unique experience, especially if you are used to the glittering cityscape of Dubai. It lets you see what Dubai was and what Dubai is in a single place.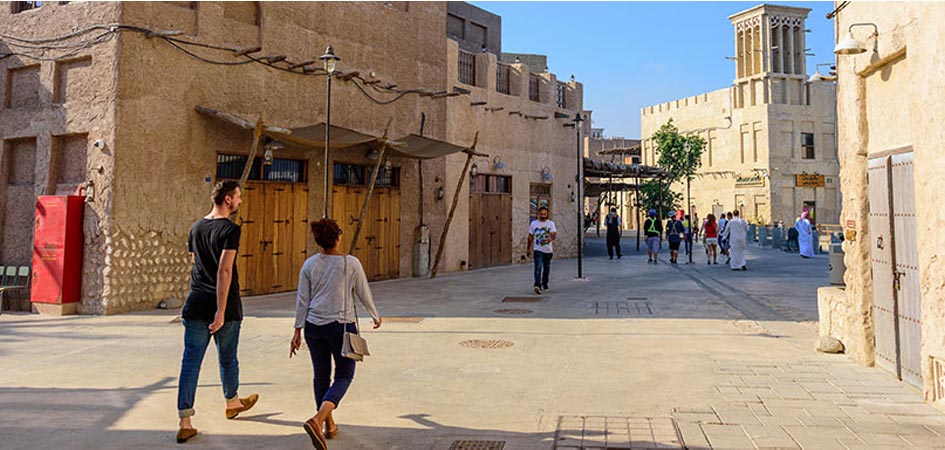 Go shopping:

Be it perfumes, cosmetics, gifts, jewelry, or accessories — Al Seef has it all. Find an extensive collection of jewelry at Q Best Gold, unique handicrafts for your home at Anousheh, and accessories for women at Zeneve.  

       

Try unique tastes:

If you feel hungry and look for a restaurant, it will be hard to choose the best. There is anything and everything to delight your tummy, which makes Al Seef a foodie's paradise. The different dishes of Lebanese, Chinese, Belgium, and Egyptian cuisines are too good to miss. The dessert lovers have innumerable choices like Baskin Robbins, Jelly Belly, Hello Fruits, and Bellamia. Those who love to try authentic Emirati dishes can go to Al Fanar Seafood Market, Al Mangal Express that offers Arabic street-food style dishes, or ILA.

       

Sail on an abra:

Abra is the most affordable means of transport in Creek for tourists as well as locals. You can cross the creek on an abra, which is a traditional boat ferrying people.

       

Go for a Dhow cruise: This is one of the most exciting activities to try in Al Seef. Dhow cruise offers a leisure journey throughout Creek, along with sightseeing, entertainment, and dinner. See the main attractions in the creek at night, watch live entertainment shows and relish a dhow cruise dinner buffet.

       

Watch exciting live shows:

Al Seef is one of the most happening spots in Dubai. It hosts several programs like musical concerts, exhibitions, and fireworks throughout the year. Fireworks are usually held for festivals like Diwali, Christmas, and New Year.
Museum of Illusions Dubai
This is something which you should never miss when you are at Al Seef. As you step into the museum, you will slip into a world where the line between reality and illusion is blurred. Here, you must not believe your eyes as they may play tricks on you. The Museum of illusions creates a series of things that are not actually as they seem. A group of skilled architects and designers have created a world of illusions to fool your eyes and brain. The exhibit can be divided into three categories: Master Illusions, Grand Illusions, and Optical Illusions.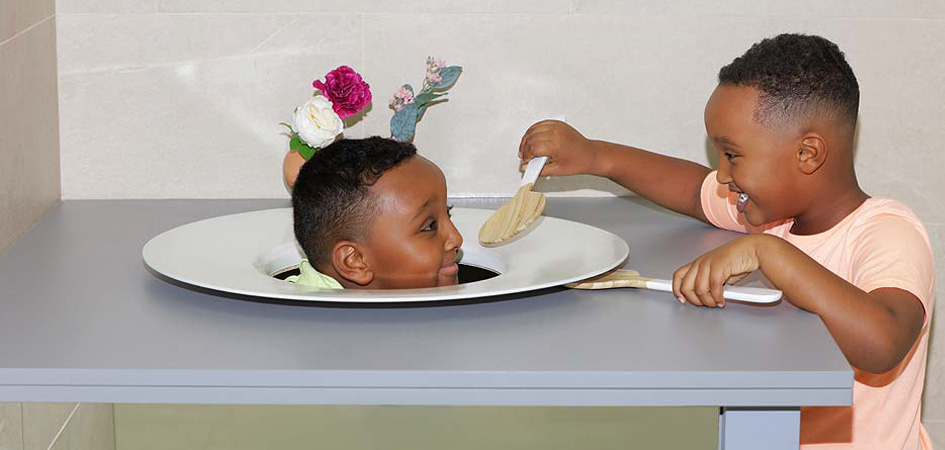 In the anti-gravity room, you will try hard to find if you are standing on a flat or slanted surface. In the infinity room, you will walk around among numerous mirrors to find a way out. Head on the platter may seem to be a little weird where you will have a person's head on a tray. Don't worry, nobody will be hurt, and you can explore the secret of the hidden body. These are just a few of the exciting things that the museum offers, step inside to see other surprises.
        Museum of illusions ticket price: Adults- AED 80, Child (5-15 years) – AED 60

        Opening hours: Sat-Wed 10 am-10 pm, Thu-Wed- 10 am-midnight
Which is the best time to visit Al Seef
Considering the weather in Dubai, the best time to visit Al Seef is in winter.  As it is an open-air space, you cannot enjoy its charm if you go in summer. Also, you can watch the sunset if you go in the evening. The spot looks elegant at night due to the streets embellished with fairy lights. The interiors of the different restaurants are equally stunning at night, and simply strolling through the boardwalk is delightful.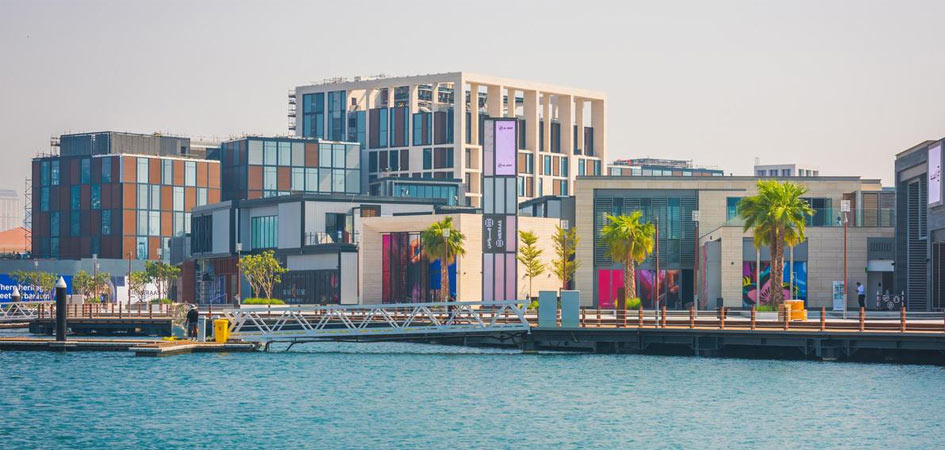 How to reach Al Seef
The easiest and convenient way to reach Al Seef is to travel by metro. Take the red line and alight at Burjuman metro station. From there, you can walk to Al Seef. C7 and C10 buses have stops at Al Seef.
Al Seef Timing
        Sunday to Wednesday – 10 am to 10 pm

        Thursday to Saturday – 10 am to 12 am